So there aren't as cool as the cool ones you see on TV but hey I own these and thought I would share.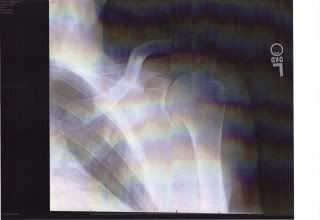 This is what a Arthritic shoulder looks like. The lack of cartilage and the bone spurs are what was causing the pain.
The last 2 x-rays areshown with the mushroom cap that they put on to create a a super duper smooth surface for it to roll on so the pain will go away.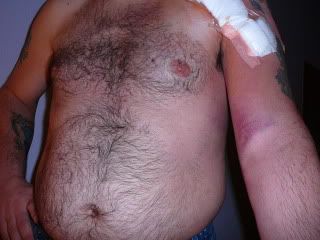 the three above are what my arm looks like right now. Apparently the drain that they put in it clotted and no more blood was going in the container so it was finding a place to go, and in this case it decided to pool around my bicep to make a really cool dark spot.